"Each book contains a whole life. All joys, all pains, all longings… and all unforseen possibilities." DJ
***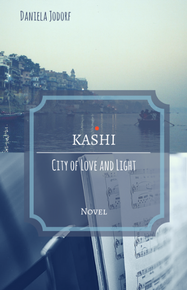 Softcover and E-Book
A synchronistic encounter with the sitar player, Karen Garin, changes the American musician, Paul Madden, and his life in a turbulent time of awakening.
He follows her to her home in Varanasi, the holy city at the Ganges in India. There, she gently leads him to a spiritual consciousness and a totally new attitude towards life. He experiences music as a healing, mind altering means, which changes and transforms him.
But Paul´s healing path leads into a dark chapter of human history, and Paul has to decide, whether he can face his personal truth at all costs.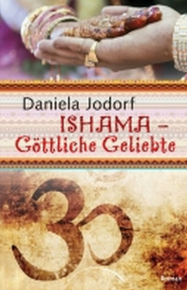 Softcover and e-book in German
ISHAMA
The German doctor, Ellen Jansen, travels to Kashmir after a devastating earthquake to help. Here, far away from her old life and habitual thought patterns, she meets people who strongly impress her and show her what healing needs foremost: love and compassion. 

Inspired by their example, Ellen embarks on the quest for her true Self. She experiences an adventurous and dangerous journey following the traces of a great prophet who has taught and lived the union with the divine Self in Kashmir: Issa, Jesus Christ.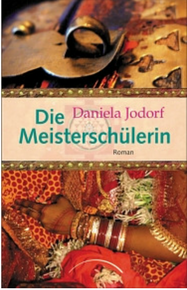 Softcover and e-book in German
AMRITA
Amrita, a talented young painter, leaves London and returns to India to be married soon. But she refuses all canditates categorically. Instead, she falls in love with her sister´s husband, Gautam, when they meet in the families summer house in Shimla after many years.
All of a sudden, she remembers a past life and the intense love they have shared. In despair she seeks advice and guidance from Amma, a wise woman Amrita knows since early childhood and becomes her tantric disciple.
The painful karmic bond with Gautam can only be dissolved when Amrita remembers the shared, binding past fully. And even then, there will be one last hurdly for her to take.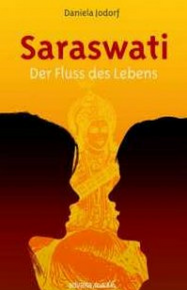 Softcover in German
SARASWATI
"Who am I and what do I really want?" is Saraswati Ingenhoven suddenly asking herself. About the same time, she meets the Indian poet, Arun Gopal, who is asking the same questions in his poetry.
For a magical moment the veils of delusion lift from Saraswati´s consciousness because Arun is extremely close to her and speaks openly about his longing for divine love and his quest for the divine Self.
He is from Chennai where Saraswati was born, too. And he moved to Germany the same year when she returned. Reason enough for both of them to travel to Chennai to find out what connects them so deeply and inseparably.

Softcover and e-book in German
SHAMBHALA
Caroline von Teubner craves to flee her live draining journalistic routine in Berlin when, out of the blue, she is transferred to New Delhi, India. 
There, synchronistic coincidences force her on a marvelous journey into the legendary Himalaya and the mysteries of the Buddhist kingdom of Shambhala.
In the remotest corner of Tibet, Caroline will be able to reveal the mystery of Shambhala only by facing the truth inside of herself unbiased and surrendering to the power of love with full faith.